Fine Bone China Khaki Bauble
Fine bone china baubles, meticulously handmade in our Devon workshops with hand-painted stripe decoration in a festive Khaki green. Each bauble is delicately dimpled with a looped handle to create a striking silhouette against the deep greens of the Christmas tree.
Made from locally sourced fine bone china using a rotation moulding machine that founder Jeremy designed and made himself - they're more commonly used for making chocolate easter eggs, so we had to invent one for ceramics - these baubles are  something to treasure. Fine bone china is the strongest ceramic, and these are cast incredibly finely to ensure they don't drag down delicate branches. Decorating the tree is a special annual ritual for us and we wanted to create something truly special to join our collection of sentimental trinkets for years to come.
Each is beautifully wrapped and gift boxed to make the perfect present and finished with a luxurious forest green velvet ribbon. Approx. 10cm diameter.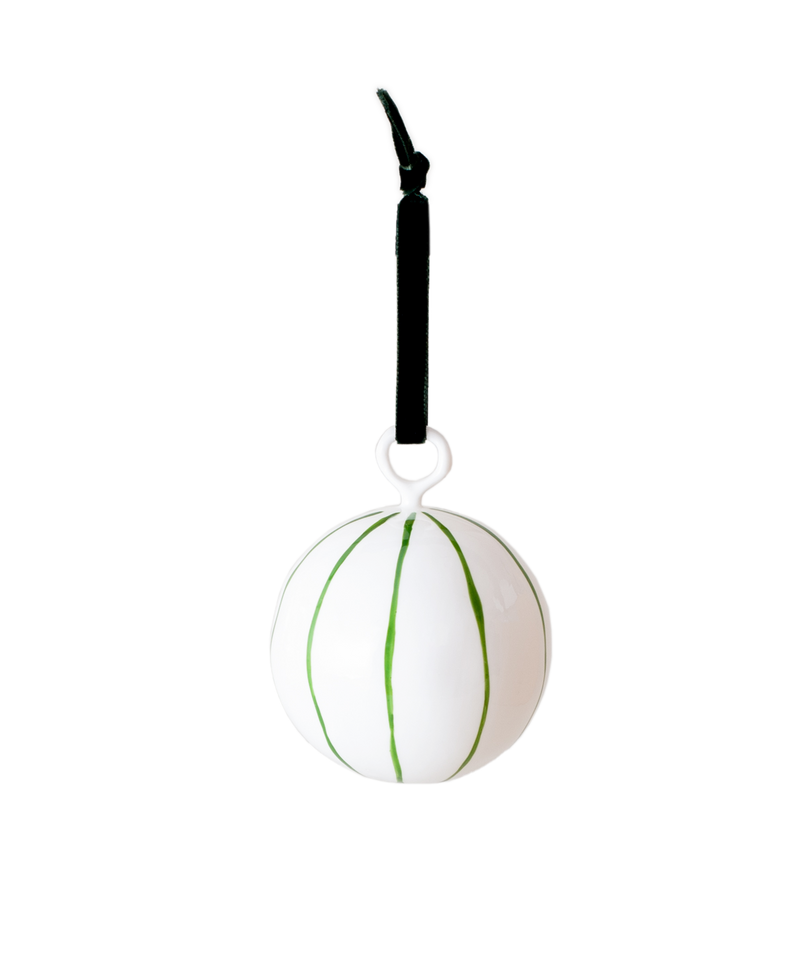 ---
---
Other objects similar to
the Fine Bone China Khaki Bauble