Canelé Ceiling Rose
A collaboration with Berdoulat.
The fruits of our collaboration with Berdoulat, a pendant and a ceiling rose. Both made out of fine bone china in our Devon workshops, we've taken Berdoulat's classical references and our own eccentric minimalism to create a pair of beautiful glossy white fine bone china objects designed to work together or alone.
The ceiling rose was inspired by a particular favourite French pastry of ours - the inimitable Canelé. Making fine china shapes from classic pâtisserie moulds was no mean feat: the plaster model our moulds are made from was painstakingly carved by hand to allow for shrinkage in the kiln, making the finished rose big enough to be viewed from a slight distance, and importantly to be able to fit over any light fittings and neatly screw in place.
Fully glazed, to fit the rose to the ceiling, simply install two screws spaced to suit the holes on the rose, set the screws away from the ceiling by a few mm and twist on the rose.
Measurements approx. h. 69mm x w. 70mm at base to 60mm at tip
Base opening d. 35mm 
Handmade in fine bone china in our Devon studios
Fully glazed
Pendant available here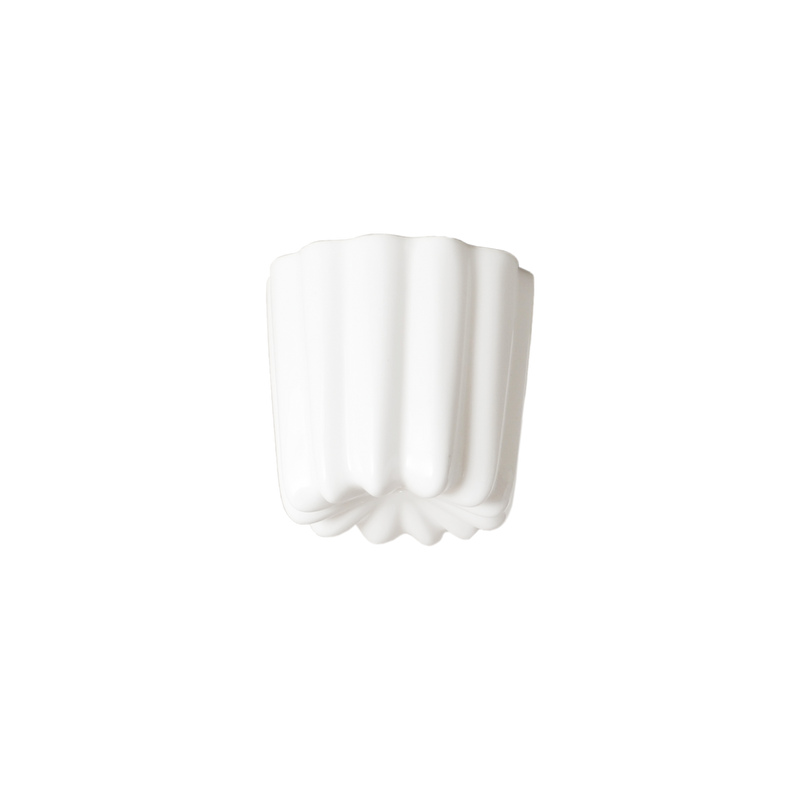 ---
---
Other objects similar to
the Canelé Ceiling Rose