Our Packaging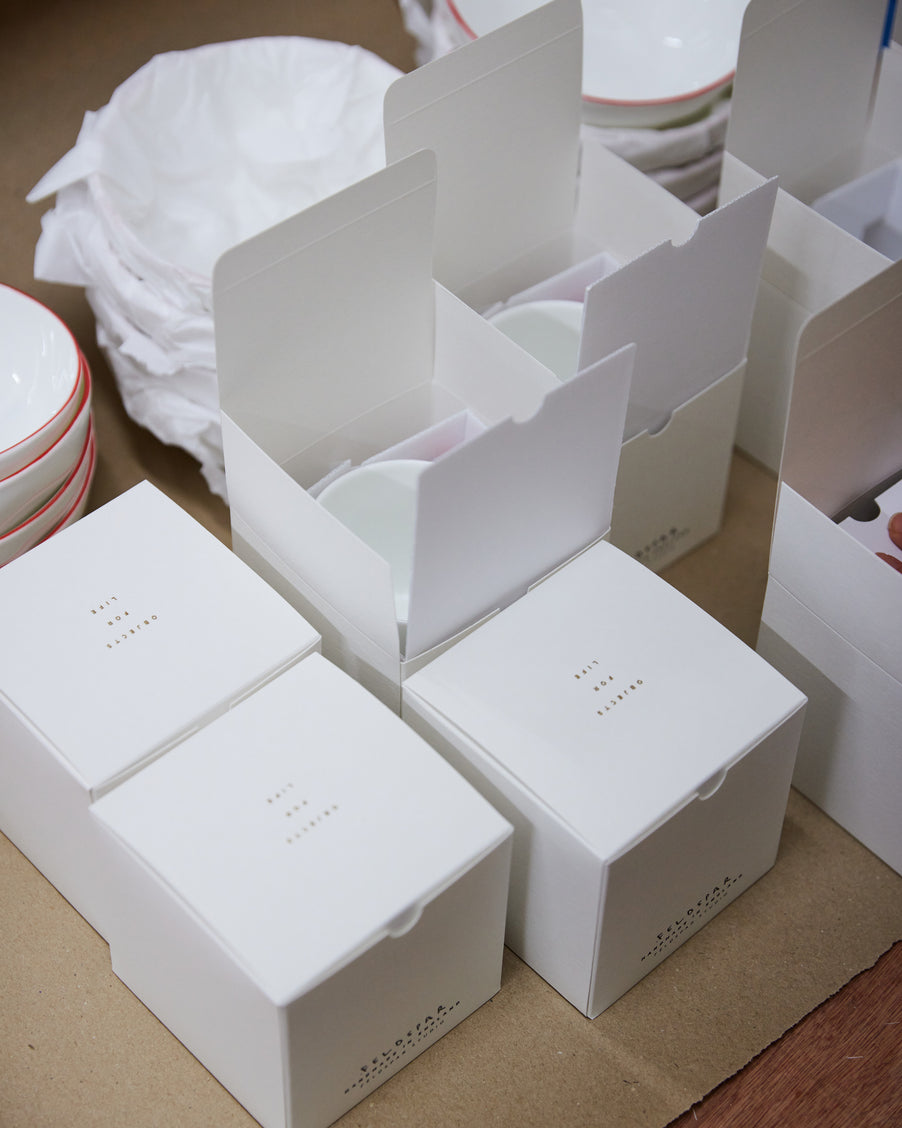 Packing up fine bone china is a tricky business, especially when there's no plastic bubblewrap involved. When we visited Japan, long before Feldspar was even a vague speck of an idea, Jeremy bought some socks. At the checkout, without us asking, they were wrapped in layers of tissue and tied with string, then placed in a paper bag and carefully handed to us. This labour of love for something seemingly so everyday inspired us to spend time and attention on how our objects are packaged, and the importance of how it is that they arrive with their new custodians - both thoughtfully packaged and presented with care. This is why everything we make comes in its own bespoke box, and why all of our boxes are themselves handmade in England (just like their contents!) - and all from 100% recycled or sustainably sourced paper. And also why you will never find a shred of plastic anywhere near them - even our 'bubblewrap' is made from paper. All of our packaging is fully recyclable, or - even better - reusable.
---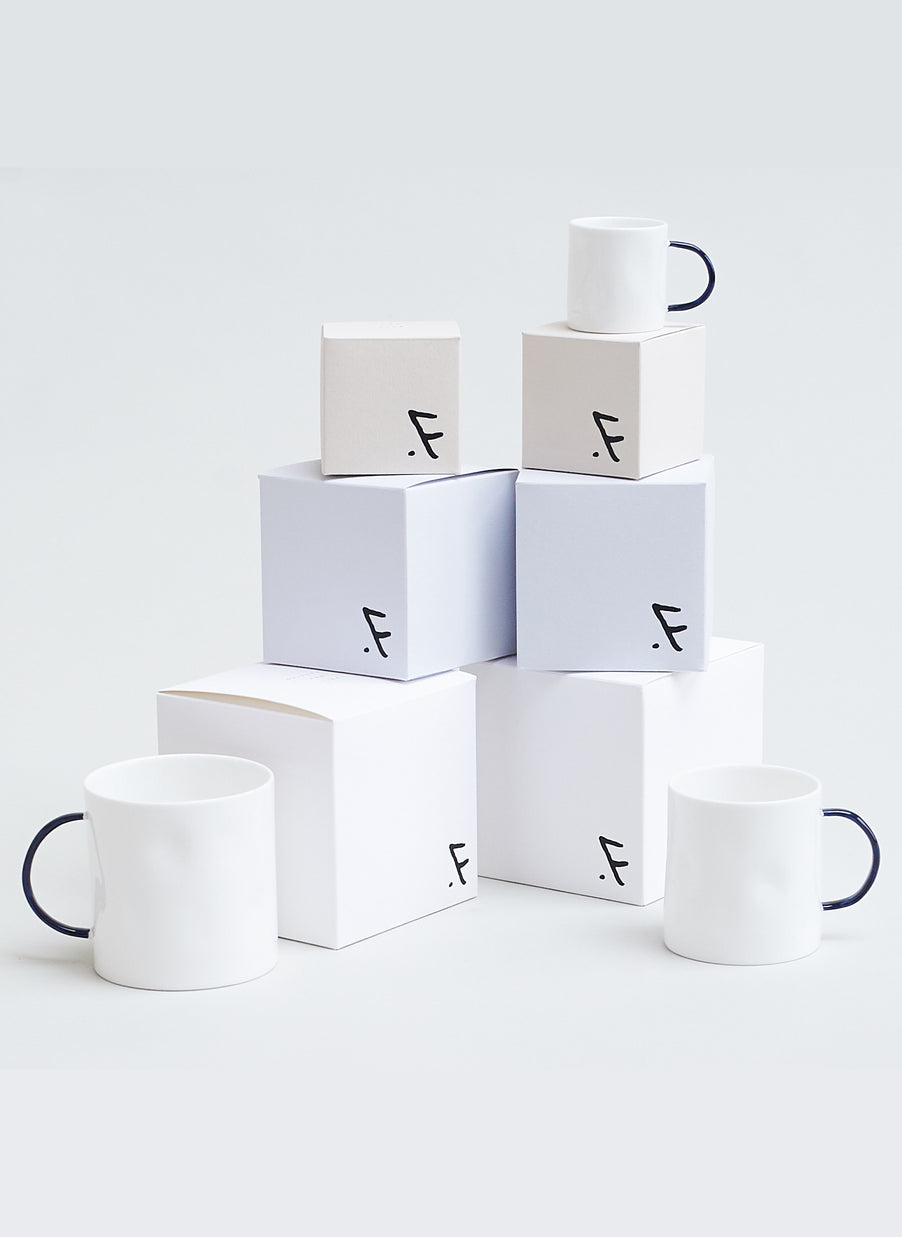 Our mug boxes are made from Colorplan paper, which is sustainably milled in the Lake District before finding its way to Malvern,  just a short jaunt up the M4 motorway from our workshop. They are foiled with Gold foil and come in different colours depending on the item. We are soon to be launching some four-mug boxes - for when one mug just doesn't quite cut the mustard. 
---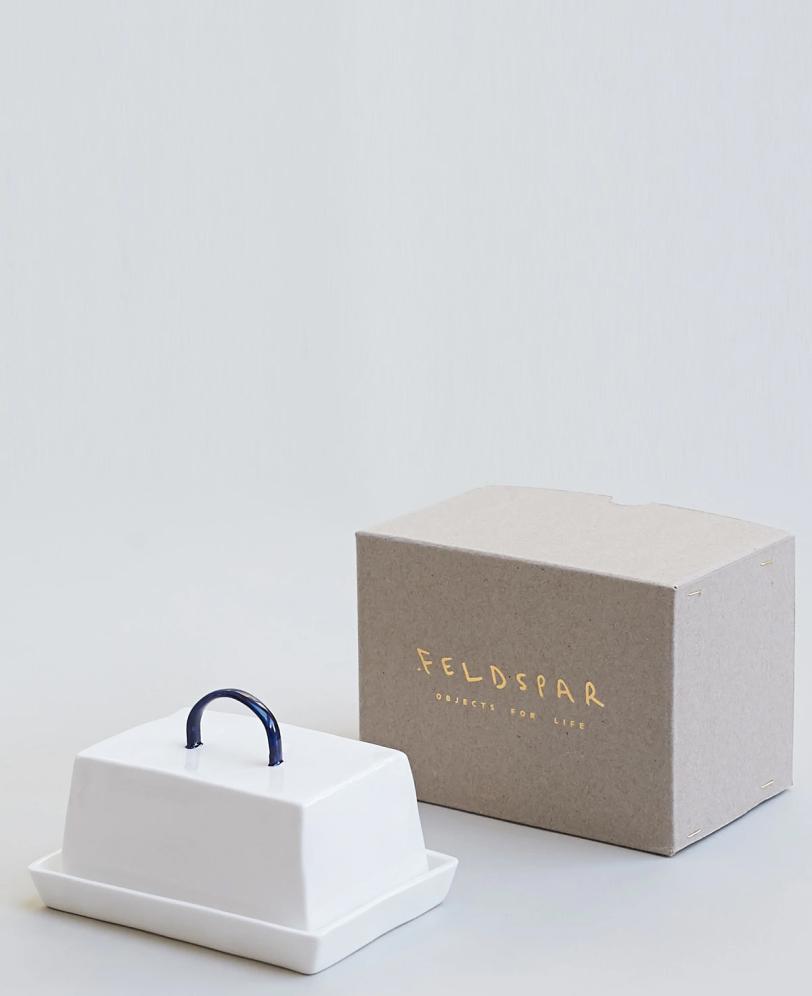 Some of our boxes are hand stitched using sturdy grey board which is usually just the 'bones' of a box, covered in extra paper that's glued on. We, however, like the simplicity of the raw material and the stitches (brass staples - no glue in sight) and so we keep them minimal, with just our logo stamped atop each box using Gold foil. The company that makes them for us in England has been stitching boxes like these for over 100 years, a sure sign of quality. 
---
Our gift boxes for our gift sets are filled with either shredded paper that is the by-product from making recyclable coffee cups or 'wood wool', both are manufacturing waste products repurposed into something useful, providing protective padding for the objects within. 
---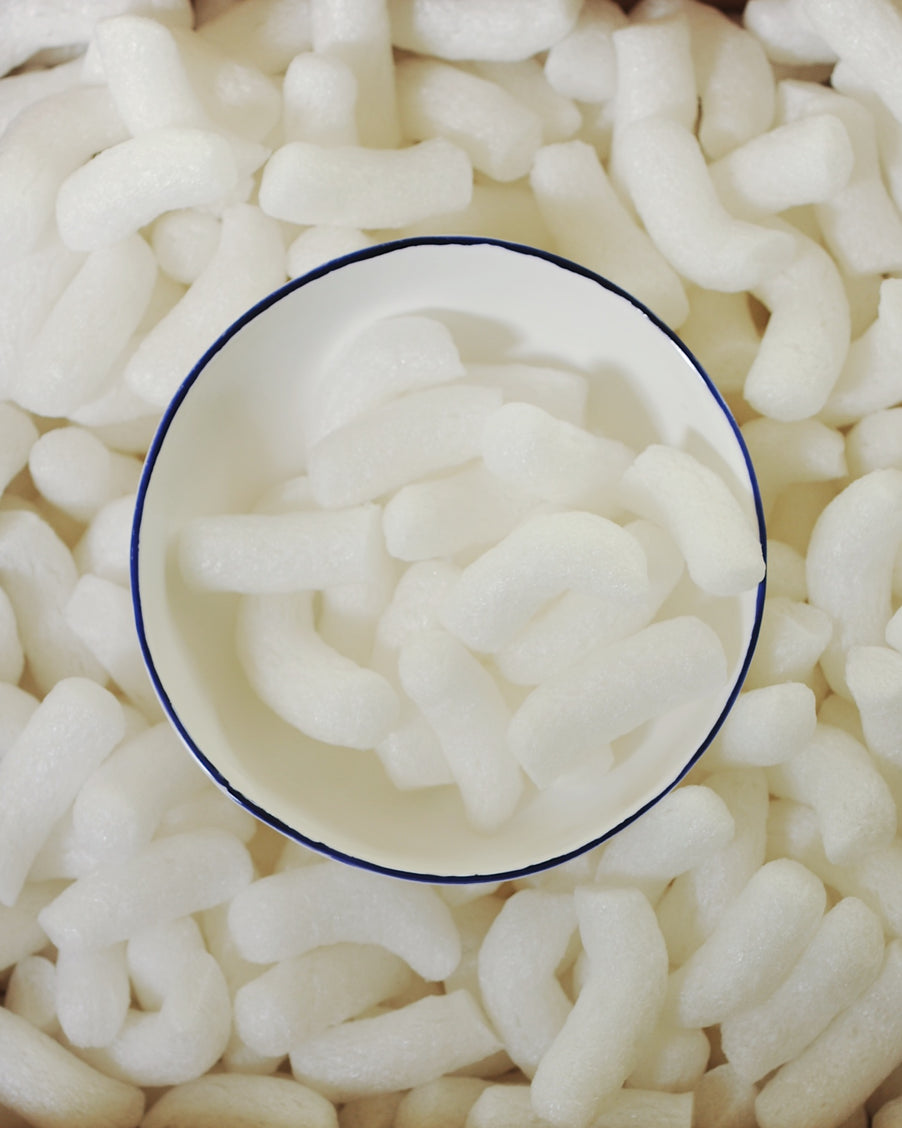 For larger orders, we fill the voids between objects with biodegradable foam nuggets. These are made from non-GM starch and are 100% biodegradable and compostable, just pop them in your garden compost or green bin.
---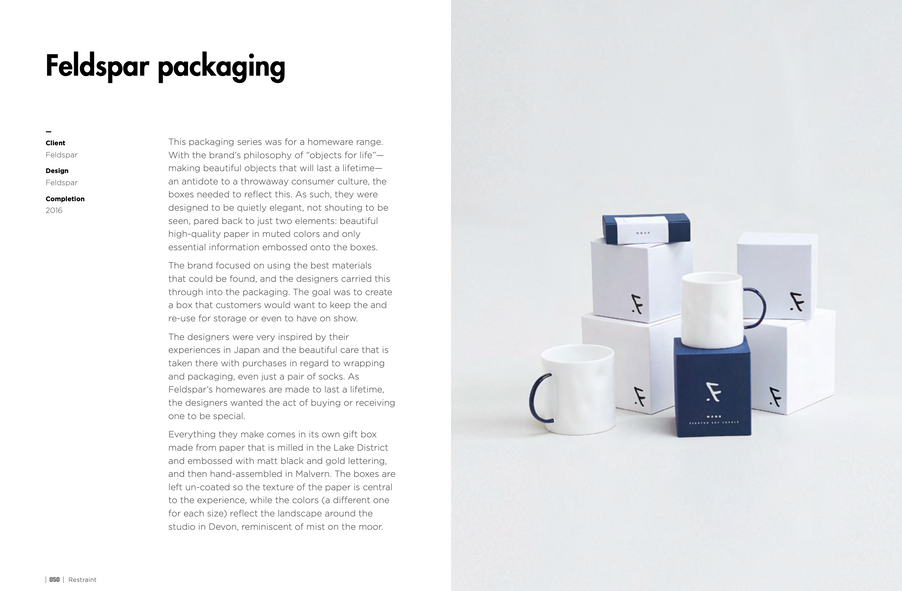 Our packaging has been featured in a book - 'Minimalist Packaging: Enhancing Creative Concepts' by Chris Huang, available now. She writes of our boxes: "with the brand's philosophy 'objects for life' - making beautiful objects that will last a lifetime - an antidote to a throwaway consumer culture, the boxes needed to reflect this. As such, they were designed to be quietly elegant, not shouting to be seen, pared back to just two elements: beautiful high-quality paper in a muted colour and only essential information embossed on the boxes"