Moor Blanket
The luxurious limited edition 'Moor' blanket is inspired by walks on Dartmoor and medieval tapestries with a modern colour palette. It is a landscape scene - designed to be large enough to sit over the end of a bed, or draped across a sofa.
The throw is made from Superfine Geelong Lambswool, the most sought after lambswool in the world.  Renowned for its soft handle and heavyweight drape it is collected from only a small percentage of the first shearing of a particular Merino sheep, a downy white, soft fleece with fibres of equal length - making it one of the most exclusive luxury materials available, as soft as cashmere but as durable and warm as any lambswool.
Knitted in a family run micro-factory in Hawick that couples modern technology with the generational knowledge and experience of the skilled craftspeople in the area, the original home of cashmere.
The Indigo colourway evokes the colours of a summer dusk on the moor - deep blue silhouettes backed by a crimson sky. 
The Charcoal colourway is a timeless blend of greys, reminiscent of those winter moorland days when a blanket of mist covers all and renders the horizon invisible. 
The Russet colourway calls to mind the rich autumnal colours of golden bracken and ferns on the moor, all bounded by a bright blue sky.


h 1.35m x  2.2m w.

Superfine Geelong Lambswool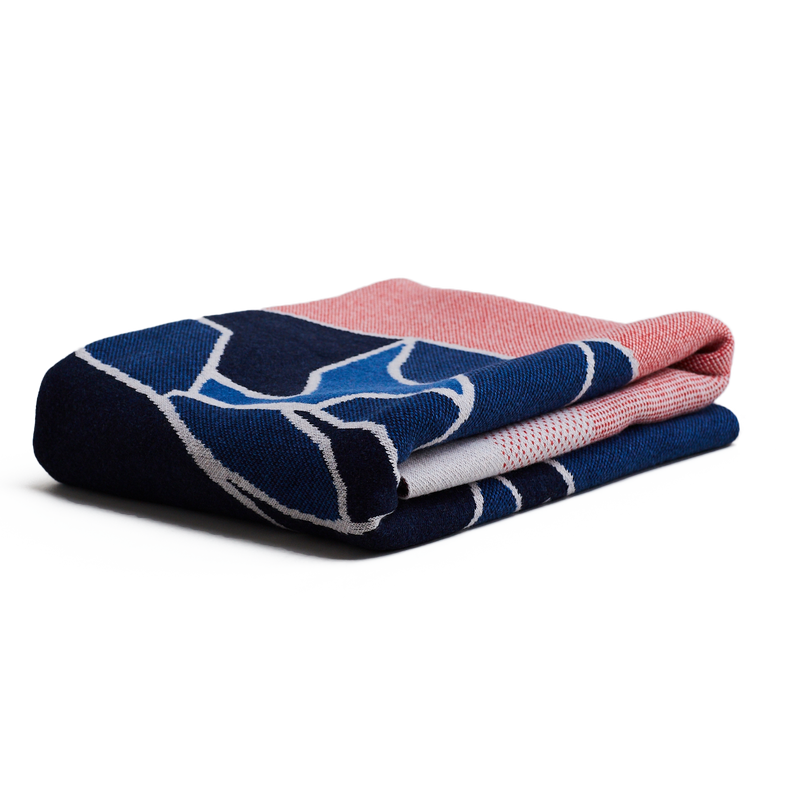 ---
---
Other objects similar to
the Moor Blanket