Egg Cup
Our Egg Cup is designed with a large saucer surrounding it, with plenty of room for a retinue of chunky toasted soldiers. With hand-painted contrasting banding running around the cup and a bright white dimpled finish.
The Feldspar ethos is 'objects for life' - handcrafted items you can use daily that will last a lifetime. This is why fine bone china is used - it is the strongest ceramic - to make objects that are classic and modern at once, not subscribing to trends. 

The egg cup is also available with a lid here, to keep your egg warm while you're busy buttering your toast. Available in Cobalt blue and 24ct Gold.

ø 13.5cm h 13.5cm 

Fine Bone China

Hand-painted banding 
Handmade in Devon
Dishwasher safe except for the Gold, which is hand wash only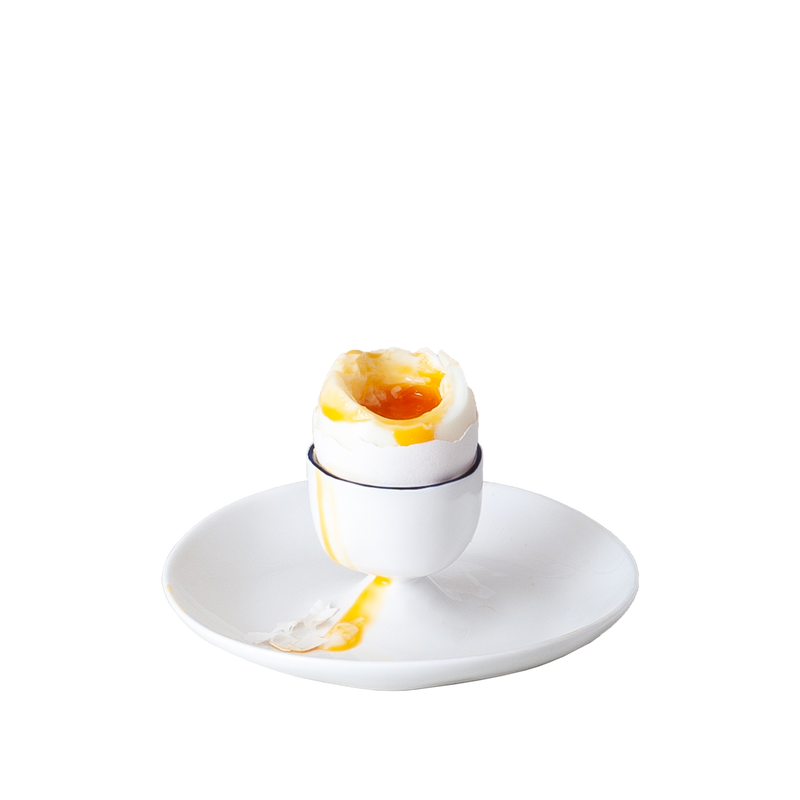 ---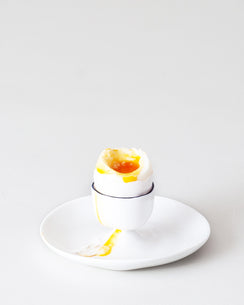 ---
Other objects similar to
the Egg Cup